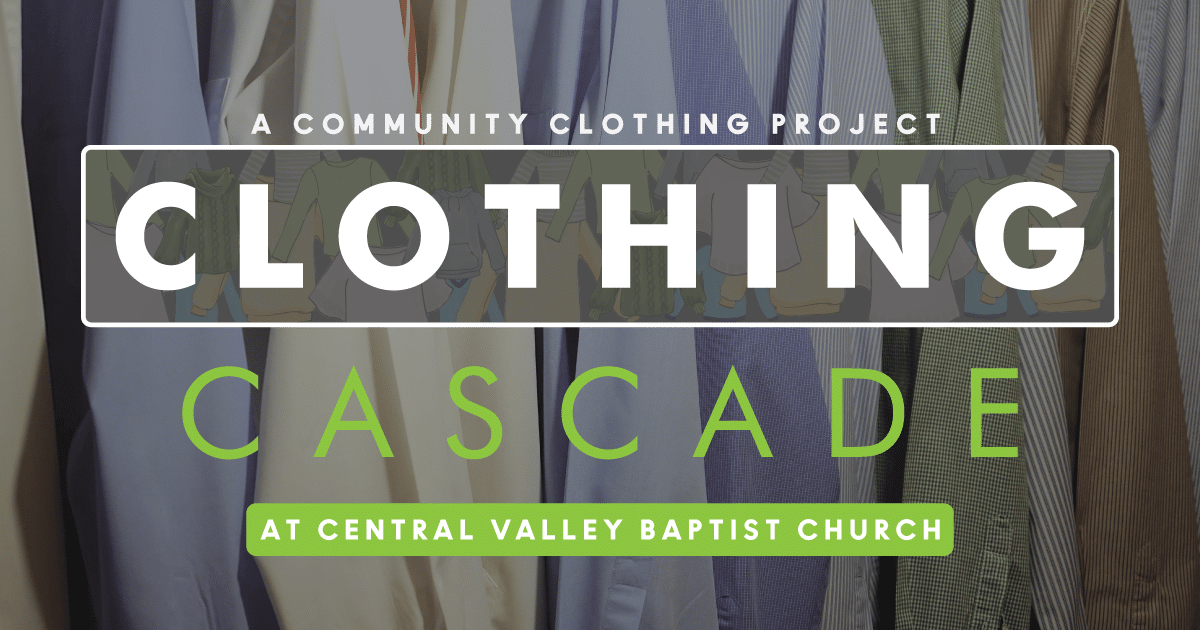 Donate
Needs by August 15th:
Desired Items:
Jackets

Sweaters

Shirts

Pants

Shorts

Pajamas

Shoes

Snow gear

Accessory items
Please, no used underwear, but we will take new if you want to donate.
We hope to get the word out to the community by word-of-mouth, church bulletins, and community fliers. Please help spread the word, and we look forward to the first, and hopefully many, annual Clothing Cascade event.
More information, contact me via email:
Karen Iddings
karen@cvbcascade.com